HOW DOES CBD WORK?
CBD is one of more than 100 cannabinoids – natural chemical constituents – found in the Cannabis sativa -L plant aka Hemp. Over the past few years, CBD has become widely recognized for an array of potential health benefits due to its effect on the body's endocannabinoid system, a nerve signaling system in the body. Receptors known as CB1 and CB2 communicate the signals from Cannabinoids, which ultimately affects physical and emotional stress, the immune system, pain sensitivity and many other biological factors.
WHAT ARE THE BENEFITS OF CBD?
Inflammation is a primary function of the immune system. The Endocannabinoid System (ECS) is known to modulate the function of the inflammatory process. Cannabidiol (CBD) is one molecule that the ECS recognizes as a vital tool in modulating the inflammatory response.
IS CBD LEGAL?
Yes. The 2018 Farm Bill explicitly legalizes interstate commerce of hemp and hemp derived products. However, a few state laws add their own restrictions, so it's best to run a quick search to confirm the latest laws in your state.
WHAT TIME OF DAY SHOULD I USE CBD PRODUCTS?
CBD products can be used any time of day. In fact, we recommend adding CBD-enhanced products into your morning and night routines.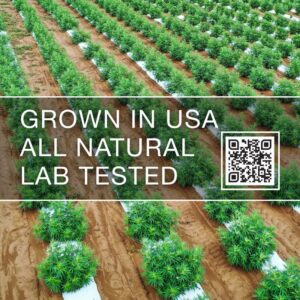 DOES CBD HAVE INTOXICATING EFFECTS?
CBD products are non-intoxicating. Commercially available CBD is derived from hemp. While hemp and marijuana are technically the same cannabis sativa plant, hemp contains 0.3% or less of THC, the psychoactive chemical responsible for the "high" in marijuana. CBD Unlimited products contain less than 0.1% THC, far below industry limits.
WHAT IS BROAD SPECTRUM CBD?
Broad spectrum CBD products contain all or most of the plant's natural material. Many believe that the natural presence of a variety of cannabinoids, terpenes, and other compounds is superior to CBD alone, producing a positive synergistic effect. The "Entourage Effect" is the result (the effect) produced from the synergistic interaction of the cannabinoids, flavonoids, terpenoids, and fatty acids naturally found in hemp-derived extracts believed to be a beneficial effect of all these compounds working together as opposed to just one or two of these compounds working in isolation.
ARE PRODUCTS WITH CANNABIDIOL FDA APPROVED?
No.